Out of the Box Thinking!  Escape Plan interview…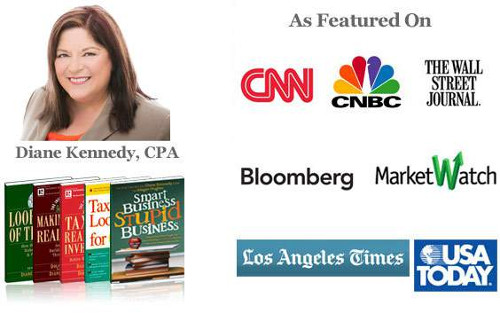 Recently, famous author and accountant Diane Kennedy was interviewed on Lifestyles and Real Estate of the South Pacific heard on the Overseas Radio Network, by co-hosts Richard Butler and Brian Thomas. Our own Randy Mitchell was there.  Here for your enjoyment and education is a transcript of that two-part "Plan B" interview:
Part 1
Brian: We have the real number-cruncher joining us on the program today, along with a book that she''s just released and it has received phenomenal reviews. But better than the reviews: fire sales. Almost like the sales of real estate in Sydney Australia.
 Please welcome to the program Certified Public Accountant Diane Kennedy. And Richard you are the one that went out and found Diane and found the book. And considering what we talk about here on the program – offshore tax guide; and people looking for the best breaks that they can find:   You found the right person and it looks like we've got the right book.
Richard: Yes and of course we''d have to thank Escape Artist internationally for linking up and letting us know about Diane.  Diane I know you''re on the line: Welcome to our radio show which we call Lifestyles and Real Estate of the South Pacific.  It's great to have you on board,  and boy am I glad! I have some questions for you.
I let people know last week that you were coming on and I''ve got about 5 questions for you which we''ll go into shortly. They''re people who have said, ""Please ask Diane this," and "Please ask that!" so welcome to the show Diane.
Diane: Thank you for having me. You know, it''s exciting this book; it's interesting.  "The Offshore Tax Guide" is the name of it. And I wrote it because my clients had so many questions. And I so thought ""You know what? I'm just going to write a book about this"." …and so I did!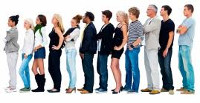 And it was kind of crazy how many people reacted to it. We sold out the first printing in 4 days. So we''re getting the printing presses going and getting the next runs out.
But it's interesting to see when a book that I really didn''t think was going to take off that much, actually does. It tells me how many people right now are interested in what happens when you move yourself and your business offshore. And how do you do that legally and actually like I say, practically tax-free?
Richard: Well I think there''s an enormous need and I think you''ve hit the niche. And you''re fulfilling it because I know from our show we''ve been running for a couple of years we just have lots of people who are frustrated looking for that next step in their life.
I don't know whether it's because we live in such a fast moving world these days that people accomplish a lot more; a lot faster than what they're probably used to probably 2, 3, 4, 5 decades ago. And consequently they get frustrated with all the rules and regulations. And it's amazing how many rules and regulations there are coming out of the States!  Isn't it called the "land of the free?"
Diane: (laughs) You maybe need to look that up in the dictionary and find out what exactly 'free' means, because it's not free and easy, that's for sure. And it does cost money. But yeah I''m sure you''ve got great questions I just need to add a point here though.
The thing that's just rocked our world is something called FATCA – Foreign Account Tax Compliance Act; F-A-T-C-A. And that went into effect July 1st 2014.  And for Americans this is a big thing. There're a lot of people who don't understand it; and are misusing it; and making it harder than it needs to be.
Brian: I was going to say: "That stated, what's the number one thing that you put out in the tax guide that we should be aware of if we want to start taking some of our assets, or starting a business, or even getting into some investment property, overseas?"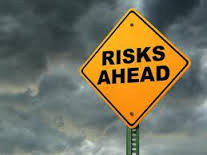 Diane: Oh you know I think the number one thing is to just make sure that you''re doing the reporting.  And I think more than anything that's what this new rule FATCA brought about. There're some pretty steep penalties including even jail time if you're not reporting.
Now it doesn''t mean you have to pay tax; but if you have assets offshore that are reportable you need to make sure you're reporting those to the IRS. Now interestingly enough there' are two asset classifications you don't have to report.
One of those is Real Estate and you know Richard, Brian and I go back way back.  He knows I''ve always loved real estate, and international real estate I think is even better than that. And you don't need to report it. So it''s the ultimate in privacy.
Brian: Oh it is.
Richard: I like that one.
Diane: (laughs).
Brian: That was because Richard is an international real estate developer.
Diane: Right
Brian:  And with what Richard is working on in Vanuatu and what he''s done in Australia; I mean it's almost like giving candy to a baby.
Diane: (laughs) The thing is that I''ve got clients who ask the same; you know you asked me for the 'one thing' and I''ve got to say it''s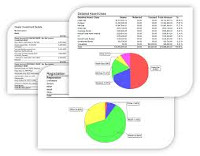 'knowing your reporting.'  I have a lot of clients that are internet marketers – you know ecommerce online businesses, and that's probably one of the easiest businesses to move all or part of it offshore.
And in the Tax Guide I go through ""What do you do if you''re moving your business," "How to legally set that up so you don't have to pay US tax on it". But one of the key points, and this is important for Americans to hear, is that if you''ve made money offshore, then as soon as you bring it back to the US it becomes taxable.
So what we need to do with the offshore businesses is to look for what investments can that business make. So then you try to keep money offshore and you keep your assets offshore. And that just goes hand in hand with the idea of buying precious metals, or as I like, international real estate.  And with that you create cash flow offshore.  So there's a lot of good things that can happen with it.
Richard:  You probably don't know this, but Vanuatu has just recently with the South Pacific Communication Cable in February/March of this year, actually got a submarine cable come in with direct fast internet connection to the world.
Diane: Wow!
Richard: And we''ve gone from satellite phones to 4G. So here we have one of the smallest nations in the world, it only has 250,000 people, with super modern communications. It's a third world country spread over 83 islands. And all of a sudden we''re only 49 milliseconds away from the markets of New York, London, Shanghai, Singapore.
Diane: Impressive!
Richard: Yes,suddenly we''ve become a viable alternative lifestyle, where you can effectively be in touch with via the laptop.  And of course I see this as amazing a new clean industry that Vanuatu can welcome.
I''ve been encouraging a lot of our clients who are I.T. people to look at Vanuatu. But one of their problems is, they always say to me, ""Well who do we go to? Who can we talk to?""
And this is one of the reasons why I''ve asked you to come onto the show; to actually be able to have our clients contact you and discuss it with you on a personal basis. If you're happy with that?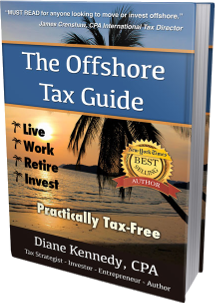 Diane: Absolutely.  The best way to get me is through my website US Tax Aid. That's T-A-X-A-I-D dot com. Go to USTaxAid.com –  you''re going to see the book "The Offshore Tax Guide" and you''ll also find a place that you can ask me questions or set up a consultation appointment.
We are a national firm but we work virtually with all of our clients, our CPA's across the country, and we have clients around the world. So we''re used to working with people in remote areas. We love Skype and so it becomes a great way to communicate with our clients.
Richard: And; you''ve got a great story yourself Diane, you actually live offshore. You found your piece of paradise in the world I believe. Is it Baha where you are at the moment?
Diane: Yeah. Actually at this very moment I''m sitting in Reno, Nevada. But we divide our time between Reno and Baha, California, which is – for people who don't know – part of Mexico and it''s the peninsula that stretches down below California.
We''ve gone back and forth, we worked 4 years full time in Baha California.  And I''m yearning to go back because let me tell you living out by the beach and being able to find somebody to clean your house, and do the garden, and walk your dogs, and do all of that for just a fraction of what you would pay in the US if you could find somebody to do that.
I mean it''s a pretty nice lifestyle
Richard: This show is called Lifestyles and Real Estate of the South Pacific and we have this sort of great opportunity in Vanuatu because it is first of all a tax friendly country. And it''s a third world country so you know the average hourly rate is only a $1.80 to $2 an hour.
So we''ve sort of got the same set of circumstances 
Brian: I want to go down the two roads. I''m a home-based business operator; also I'm a real estate investor. You guys can guess where I am going.  If you don't mind I''m gonna ask some of the questions dealing with the self-directed IRA, and I know Richard has his own questions that he wants to ask you.
First of all – can I use my self-directed IRA?  Can I use a 401k to invest in overseas businesses and/or real estate?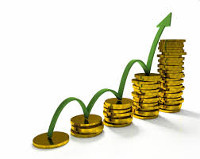 Diane: The answer is yes. And then I absolutely underscore it. You know it's so interesting that I run into people who say, ""Oh you can't do that!"" " Yes you can".  In fact it''s quite open on what you can invest in. There' are a couple of things you can''t; it''s collectibles and life insurance.  Other than that, absolutely you can invest in foreign assets.
Brian: Great
Diane: That's huge
Brian: It is amazing. A lot of folks don't know about self directed instruments. So I think that's one of the great things about Randy, he''s done a lot of research and he''s brought it forward on the program.
Richard talks a lot about Vanuatu.  Australian real estate has gone through the roof.  I don't know if you watch it at all but the median price in Sydney Australia for the past several weeks at these auctions that they hold is over a million dollars… median!
Diane: I have good friends in Sydney and I''ve been watching what they''ve been doing- they''re doing great.
Brian: What would you suggest to the United States person that may or may not have ties in Australia as far as – how to guide them into getting a foothold into that market?
Diane: That's an interesting question. I would say first of all – I think because Americans in general have gone through a hard recession in the US and real estate prices really went down…  I think there's an inclination to look at that, and think the rest of the world''s in a recession.  And it's not.
And so if they''re looking to get into another country they''ve got to find some advisors who really understand it. I mean personally I would look for somebody who is an investor themselves and understands not just the market but understand the numbers that have to go into a good deal.
Richard: You know that's very true. I''m a numbers' man Diane so I agree 100% with that. And the openings are there.  You know I am talking to people as you are I''m sure. All around the world at the moment and especially from Europe and America, people are looking for a place to go.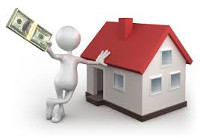 I originally come from New Zealand. We have a lot of New Zealanders living here in Sydney. And if you had a bought a house in Sydney 2 years ago you would have made a quarter of a million Australian dollars on your house. Just in the last 24 months. $125,000 a year is what we''ve gone up in the last 24 months.
And it won't stop.  I can remember – I''m sure you can as well – the property prices 20, 30 years ago.  I used to think there would be an end.  But it''s all relative, and with more people and less property being developed than ever before the pressure stays on.
And of course high-rise apartments, that's the big thing here in Australia. We''re all about going high-rise. And Chinese investment money in Australia is absolutely booming down here as well. So it's a good time to be an international investor isn''t it? When you really think about it.
Diane:  It''s interesting that globalization makes us more secure.  I mean you don't really need to diversify even out of the real estate portfolio, just to be building that outside of your own backyard.  In that way we can say if the US goes through a decline ever again like it did before, to have other real estate that's on the incline is a security.
For example we''ve talked a lot about Third World Countries and how they''re developing. Those can be great deals because they''re just going to get stronger and better.  So creating that diversification I think is great investment advice.
Richard:  And as an emerging nation Vanuatu''s figures are quite incredible.  You know it's only a little place.  The two places that are smaller than us are the Vatican and Nauru Island and we''re having vessels coming in from all around the world: from Asia, America, the UK, Russia. A lot of Russians are looking at coming into the South Pacific.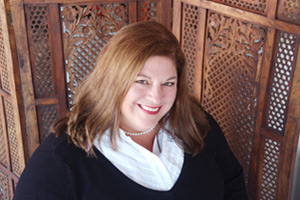 Diane:  Interesting!
Richard:  At the moment all these people are requiring the advice that you can provide. And as I''ve said before we''re going to get Randy on the show. We have to talk about his personal quest of moving down to Vanuatu and having good advice.
Diane: Mm-hmm.
Richard:  I'm of the simple belief that money doesn't make the deal: good advice makes the deal and the money helps.
Diane:  (laughs) That makes sense.
Richard:  I''ve just returned from China.  I had 7 days out there and I was representing the Vanuatu government' in the Trade Commissioner position that I hold.  I visited 7 different 5-star hotels there and one of them was in a high-tech park.
And when we''re driving in it's called Samsung Park and about 140 kilometres inland.  And there was a sign that said "72 square kilometers."  And I went, "Oh it must be 72 kilometers to go". And they said, "No: The park is 72 square kilometers"!
Diane:  Really!?!
Richard:  Yes, it's a high-tech park.  And they had a lake in it that''s 14 kilometers long and a Hyatt Regency Hotel. And the Hyatt Hotel rents 60,000 rooms a year to Apple employees.
Diane:  Amazing!
Richard:  Now those sort of figures are just unbelievable.  Imagine having a hotel where Apple takes 60,000 rooms every year from you.  That is just a licence to print money you know.
Diane:  Yes, there a're so many things happening around the world.  It's an exciting time to be alive.  I think more than ever before we have access to what's happening. 30 years we didn't have the internet the way we have today.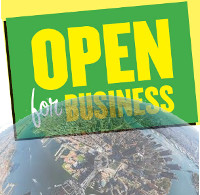 The world is open – it''s open for business.
Richard:  It absolutely is, and Vanuatu of course is my place as well as Australia.  But we''re so open at the moment with people coming in from all around the world.  Well Diane I have to send you some more information on Vanuatu.
Diane:  Yes.
Richard:  And you have to get more information; I''d love to talk about your background too but we just don't have time today. I''m sure you''ve got some stories here to tell us.  And we'd like to bring you back.  Is it possible that we might be able to get you back maybe for a segment for next week's show as well?
Diane: That sounds great. Now that I''m back from my crazy travel experience we''re much more stable now and I''d love to talk again.
Richard: So we''ll get you back and we'll have Randy come on as well Brian if that's okay.